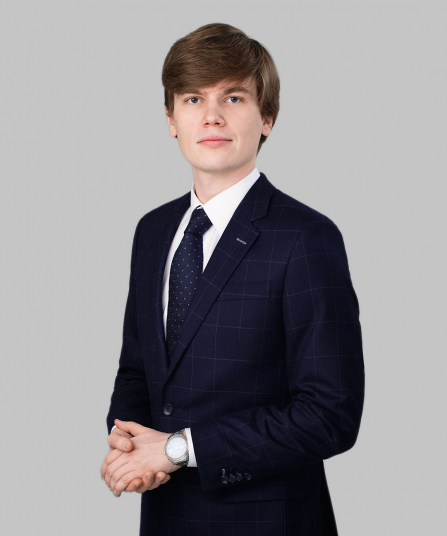 Vladislav Kudryavtsev
Advocate
Vladislav's specialisation is defence from prosecution regarding financial and corruption crimes, banking crimes, cybercrimes.
He participated in the cases on:
- defence of an official of the Ministry of Foreign Affairs of the Russian Federation from charges of forgery, which included defence against charges of falsification of documents by computer means, along with the conducting of a private investigation of a cybercrime;
- defence of a CEO of a financial organisation from charges of illegal banking activities;
- defence of a manager of one of the largest banks in Russia from charges of financial fraud;
- representation of a company administering one of the most frequently visited web-sites in Russia and in the world, which was sustaining damages due to a cybercrime committed against it.
Vladislav on an ongoing basis participates in drafting legal opinions together with prof. Esakov G.A. (Higher School of Economics), on issues of Russian criminal law, e.g. for the High Court of Justice (Commercial Court (QBD)).
Qualification
In 2018, graduated with honors from the Faculty of Law of the National Research University Higher School of Economics (bachelor).
In 2020, graduated with honors from the Higher School of Economics, master's program "Lawyer in Civil and Criminal Cases".